Strengthening the Cooperative Movement Because We we believe that we are stronger when we unite. We are stronger together
Protecting their Interests
We articulate and promote the interests of the Co-operative movement locally and internationally for wealth creation and social development.
Promoting Social Development
Protecting their Interests
We exist to strengthen the Co-operative Movement in Kenya by lobbying and advocating for favorable legal and policy environment. We forge a united front in enhancing collaboration, networking, representation and the promotion of the growth and development of the Co-operative Movement. We are non-political and promotes the social and economic wellbeing of all its members irrespective of their political affiliations. We operate on the principles of integrity that promote honesty and transparency and accountability while shuns ills such as corruption, drug abuse and human rights violations.
Partners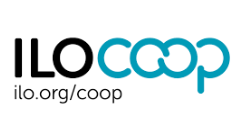 Quick Contacts
Telephone Numbers:
+2540114041252
+254 202516537
+254 202516542

Email Address:
info@ cak.coop
cak.coop2@gmail.com

L: Physical Address:
The Co-operative University of Kenya (Karen)
Government and Regulatory Bodies